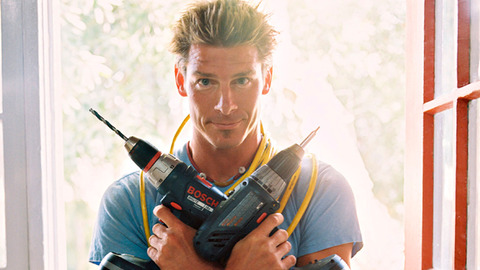 Miss watching Ty Pennington do up houses? Here, have a whole channel's worth of that gold. Photo / Supplied
By Siena Yates
I remember when Extreme Makeovers: Home Edition first started playing and we would all watch it on the edge of our seats.
The appeal lasted as long as the novelty - about as long as it took for us to realise that owning one dolphin ornament would land you with an underwater themed bedroom whether you wanted it or not.
Since then, all the home makeover and home reno shows have come off similarly - we watch the demo, the planning, the build with the inevitable mishaps and tears.
Then of course, there's the reveal in which the phrase "oh my god" is said so many times the words just become empty noise.
A home makeover scene from Fixer Upper, coming to NZ soon. Photo / HGTV
Still, there's obviously a tonne of people still on the bandwagon - The Block's about to return, Our First Home does alright, and now, we're about to get a new television channel dedicated entirely to home improvement.
America's HGTV will launch on Freeview channel 17 on June 27 to feed Kiwis' apparently "insatiable appetite" for home improvement.
The channel will operate under the management of Blue Ant Media, which runs Choice TV - which also airs a tonne of home improvement shows.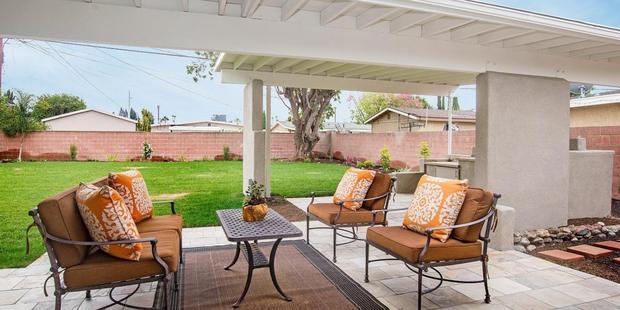 Some indoor/outdoor flow going on in Flip or Flop. Photo / HGTV
And here's the kicker: HGTV will broadcast 24/7, and on demand.
So what are we talking? Let's look at what the line up includes:
Fixer Upper: Chip and Joanna Gaines help home-buyers get the most of their money by transforming the ol' "diamond in the rough".
Flip or Flop: Tarek and Christina El Moussa buy run-down houses, fix 'em up and sell 'em on. Also known as flipping houses.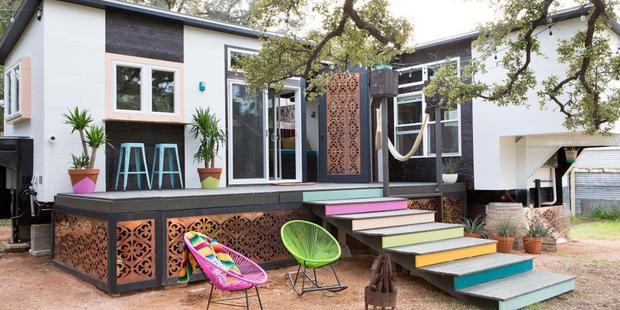 One of the tiny houses from Tiny House, Big Living. Photo / HGTV (Molly Winters Photography)
Tiny House, Big Living: Homeowners try to make tiny houses - about 180 square feet - livable.
Five Day Flip: More house flipping, only Cherie Barber and her team of contractors attempt to do it faster than everyone else. Where most people take months, these guys do it in just five days.
Kitchen Cousins: Cousins Anthony Carrino and John Colaneri renovate kitchens together. Hence the name.
House Hunters International: Home-buyers look at properties around the world to find their dream homes - a look at the "complexities" of buying real estate abroad.