17 nov 17
Its this time of year that the Sky LNBs on the Sky dishes start playing up in the heat. If your noticing pixelation on your Sky or Freeview picture then your dish will need to be serviced. Satellite Networks will provide this service with a guarantee you wont need to service again for the life of the dish.
Sky will launch Prime PLUS 1 next month
7:11 PM Friday Jan 20, 2017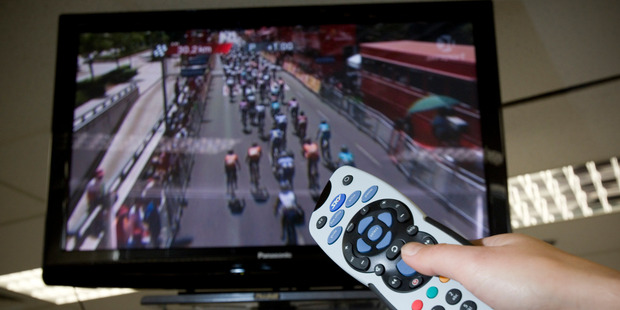 Sky has gotten onto the 'plus one' trend by offering a delayed service for Prime. Photo/Dean Purcell
Starting next month, fans of MacGyver, Midsomer Murders and The Crowd Goes Wild will have a new way to watch their favourite shows.
Sky will launch Prime PLUS 1 on February 1. It will play the same shows as Prime but one hour behind.
The service will be available on Channel 514, and will go live at 6amthat day.
It will be available to all Sky subscribers for no extra cost, and Freeview Satellite customers will be able to manually tune their receiver in order to get it.
Prime is the latest New Zealand channel to offer the '+ one' service.
TV3 was the first channel to offer it in 2009, followed by TVNZ 1 (2012), TVNZ 2 (2013) and Four (2014). The latter's service was replaced with Bravo + 1 when that channel launched last year.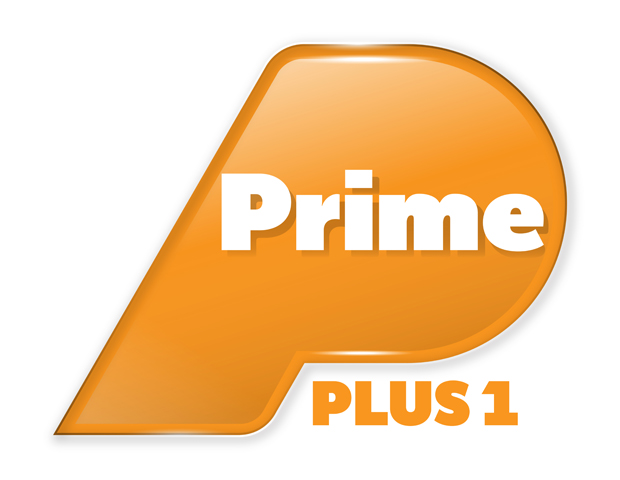 The logo for Prime PLUS 1. Photo/Supplied
Hd version of Freeview satellite on the horizon.
Freeview says it could switch its satellite broadband service from standard definition to HD "in a couple of years".
Chief executive Sam Irvine said the company had held "initial discussions" with broadcasters such as Television New Zealand and MediaWorks about the investment. see more....
The issue of pixelation in the Nelson / Motueka region has now been resolved. This only affected viewers watching HD UHF from Mt Campbell or Kaka hill infill. Anyone still suffering frompixelation should contact a technician
Mediaworks (The broadcaster that owns TV3 and Bravo) will be decommissioning some TV3 feeds which are tailored to different regions across New Zealand. see more.....
New RBI towers now live at Kaiteriteri and Tasman. Also Mt Campbell now4G
New channel HGTV to launch June 17 2016 I remember when Extreme Makeovers: Home Edition first started playing and we would all watch it on the edge of our seats.
The appeal lasted as long as the novelty - about as long as it took for us to realise that owning one dolphin ornament would land you with an underwater themed bedroom whether you wanted it or not. see more.....
Changes to Freeview broadcast 9 May 2016 CHANGE DETAILS From 24 May 2016, SKY is combining 3 regional broadcasts for PRIME into 1 national broadcast. As part of this change, PRIME, FOUR plus 1 and THE EDGE TV will be transmitted from a new transponder frequency, see more....
How fast is our broadband
Just over 81 per cent of New Zealand households are connected to broadband, with many seeing it as being almost as important as running water.
So what is the current state of play with broadband in New Zealand?
If there's a universal constant with broadband it is this: No matter how fast our broadband is, we complain about it.
This begs that an important question gets asked – how slow (or fast) is broadband in New Zealand? see more....
3/5/16 Mediaworks dumps FOUR for new reality channel Bravo
Mediaworks will close the youth-oriented channel FOUR in July and replace it with a new reality TV channel. Bravo will screen reality shows such as Million DollarListing, TopChef, Shahs of Sunset, Flipping Out and The Real Housewives. see more......
2/2/2016
PRIME, FOUR plus 1 & THE EDGE TV are migrating to a brand new frequency starting TUE 14 JUNE.
Time to rescan those satellite receivers (and make sure to do this by TUE 14 JUN) to continue watching these channels!
Most Freeview Satellite receivers will automatically rescan but other receivers will need manual retuning. Instructions will be made available here: www.freeview.co.nz
Please note that on TUE 22 JUNE, the old PRIME service, FOUR plus 1, & The Edge TV service will no longer be available.
Enjoying On Demand on TV is about to become a whole lot simpler and easier for even more Kiwis
up and down the country, as Freeview New Zealand rolls out FreeviewPlus on their satellite
platform.
The first technology of its kind in New Zealand, FreeviewPlus combines all available On Demand
content from TVNZ Ondemand, 3NOW & Māori Television On Demand, with live free-to-air
broadcasts – creating an impressive library of top New Zealand and international content all in one
place, available to enjoy any time, subscription-free.
Available since July 2015 to those living in Freeview|HD coverage areas, and requiring a UHF aerial, FreeviewPlus can now also be accessed via satellite dish – so it's no longer subject to coverage restrictions, and is available to everyone in New Zealand with a compatible FreeviewPlus device.

Freeview General Manager, Sam Irvine, says Freeview is delighted to now offer FreeviewPlus to all
Kiwis looking to improve their viewing experience. "The TV is the most preferred screen in the home. And On Demand viewing on your TV should be simple. "Our goal with FreeviewPlus is to make On Demand viewing easy and more enjoyable by bringing great On Demand content to your TV, helping Kiwis eliminate those painful streaming setups that are all-too-familiar – squinting at a tiny phone, struggling with a myriad of menus, network
configurations or cords to get streaming videos onto the TV.

"We achieved that for our Freeview|HD viewers in July last year. Extending it onto satellite means
we can now do the same for all New Zealanders – so everyone can enjoy On Demand on their TV
with FreeviewPlus, with just the click of a button."
The extension of the FreeviewPlus service comes just as Freeview is celebrating another major
milestone, with latest research showing that Freeview is now used in 75 percent of New
Zealand homes – a year on year growth of five percent from 2015.

"It's great that more Kiwis are opting for subscription-free TV with us, and it's encouraging to see
results like this almost 10 years after we first launched. In an increasingly competitive and crowded
landscape, this continued growth shows that Freeview is a preferred option for New Zealand TV
viewers.

"Part of that comes down to our compelling proposition - 98 of the top 100 programmes are
available on our platforms. And with innovative new technologies like FreeviewPlus, we're also
continually working with our shareholders - TVNZ, MediaWorks, Māori Television and other
broadcasters, as well as leading manufacturers - to deliver what viewers want." Irvine concludes.

Satellite-compatible FreeviewPlus TVs & MyFreeviewPlus recorders are now available from leading
brands and electronics stores nationwide.
Friday 11 March 2016
TVNZ has today announced that it's new channel will be called DUKE.
The channel, which will launch on March 20, will be live-streamed at www.watchDUKE.co.nz and available on free-to-air TV on Freeview Channel 13 and on Sky.
It will screen from 6pm to midnight each day with live sport events outside those hours on occasion.
Among the key shows will be Family Guy and Two and a Half Men, with live sport including AFL, NFL, the World Rally Championship, wrestling, Formula E and Bundesliga football.
It will also have factual shows, dramas and movies.
The channel will be on Twitter @Duketvnz, Instagram @Duketvnz amd Facebook at facebook.com/duketvnz
Thursday, 18 February 2016

RNZ Freeview HD Coverage Extended. More New Zealanders in provincial regions of the North and South Islands will be able to access RNZ National audio and video services following RNZ's successful launch of Checkpoint with John Campbell.

An extension to existing Freeview HD services has been approved after a positive public response to the new Checkpoint programme which launched one month ago today.
More than 400,000 people living in Whangarei, Rotorua, Taupo, Taranaki, Whanganui, Gisborne, Wairarapa, Nelson, Timaru and Invercargill will have RNZ Freeview HD services available from today.
The new-format Checkpoint with John Campbell is a 90 minute programme, airing weekdays from 5-6.30pm, on RNZ National. The show is broadcast live on radio, and those keen to see behind the scenes can watch live on the RNZ website or, in most centres, on Freeview HD channel 50.
RNZ Head of Content, Carol Hirschfeld emphasised the importance of the new programme and the positive response it has received since the launch.
"RNZ is now leading the way on genuine media convergence with the Checkpoint programme. John Campbell's live streaming for two hours from the TPPA protest march in Auckland was truly ground breaking stuff. The launch of the new Checkpoint has been very positively received by our audience which is a huge tribute to the production team and the technical staff behind the scenes."
TVNZ to Launch New Male-Skewed Entertainment Channel TVNZ has announced plans to launch a male-skewing entertainment channel for New Zealand viewers in coming months. The new channel will be live streamed online and broadcast free to air. TVNZ Chief Executive Kevin Kenrick says: "We're committed to giving New Zealanders more of the content they want to watch, how they want to view it. The new channel will feature an international slate of top drama, sport, comedy, factual titles and movies and be available to view across TV, desktop and mobile screens." The new channel's development has been informed by market insights that indicate male viewers are seeking more distinctive content. It also builds on recent experience from TVNZ's pop up channel, which was introduced in the middle of last year, says Mr Kenrick. "There's been a resounding viewer response to the return of free to air sport and we think the time is right to up the ante, expand our content offering and take the channel from pop up to permanent." He says the new channel reflects TVNZ's strategy to make compelling content available wherever viewers want to see it. "Viewers aren't hung up about whether they're watching on TV or mobile, at home or on the go. So we're making it available across a broad range of devices, screens and platforms simultaneously. This will take live streaming further than any other local channel," he says. The new channel will be ad-funded. "We know advertisers are seeking commercial solutions that address audience fragmentation and embrace viewers' multi-screening behaviour. We're developing an integrated media buy across on air and online that makes it easier to connect with audiences." TVNZ will provide more detail on the new channel, including its name, confirmed content line-up and planned launch date in future updates.
Motueka residents have rated high-speed broadband as the most important project for the town's future and tonight have a chance to help with a submission to Government funding for it.
The Connect Motueka meeting is to gather information and stories about the negative impact poor access to broadband is having on the community and economic development and to show the potential growth opportunities Ultra-Fast Broadband could have for Motueka.
The Tasman District Council is behind the submission to three Government funds that target the extension of Ultra-Fast Broadband, extension of the Rural Broadband Initiative and solving mobile phone blackspots where there is no reception.
Installing high-speed broadband throughout the town and surrounds was the top vote-getter in a recent Motueka 2030 survey of 540 people on the most important steps Motueka could take for the future.
The Motueka meeting is the first of three public events around the district, with information sessions in Golden Bay next Monday and Richmond next Tuesday.
Johny O'Donnell, the Motueka community representative for the campaign, said the 7pm meeting at Memorial Hall will be "an opportunity for locals to become more informed about the process, discuss the best ways to gather community support and complete a mapping exercise to gather feedback on where `problem areas' are for broadband and mobile access.
He said data from Chorus showed Motueka had very patchy coverage, with download speeds twice as fast at one end of a street than the other in some cases. He said the biggest beneficiaries of improved broadband would be suburban fringes like Riwaka and the Motueka Valley.
Real estate agents had told him that access to broadband was a high priority for people moving to Motueka but that improved access was not just about creating new businesses but about helping existing businesses transition to the digital economy.
Because Tasman was later in developing a submission than other councils, O'Donnell said the community needed to step up to help it put forward the strongest possible case.
The submission is being supported by the Nelson Economic Development Agency, which has contracted Digital Development Associates to write the Registration of Interest document for Government. The deadline for that submission is July 3. O'Donnell said Motueka and Wakefield were the two main areas of interest in the application, and that they now need further input from heavy users of the internet to prepare a good business case. The Golden Bay Community Board is also acting as the community representative for Golden Bay's input to the submission, with Silke Larsen performing that role for Wakefield."It's a massive investment that the town desperately needs," he said. He hopes for information on locations of poor internet service and mobile blackspots as well as "real stories on how poor internet access is holding us back as a community and as businesses".
Next week's drop-in information sessions are on Monday from 10am to noon at Collingwood Area School Library;1pm to 3pm at Golden Bay High School Hall, and on Tuesday from 4pm to 7pm at the Richmond Library.
O'Donnell said the three events and the submission were just part of a bigger process to demonstrate to Government the "level of support and level of discontent" with the area's communications networks.
Communications and Information Technology Spokeswoman Amy Adams today announced National will extend the Ultra-Fast Broadband (UFB) initiative from a target of 75 per cent of New Zealanders to 80 per cent of all New Zealanders. "Fibre to the home is currently being rolled out across 33 towns and cities throughout New Zealand, and already it is the most ambitious communications infrastructure programme in the world, given our low population density," says Ms Adams. "Having completed nearly 40 per cent of the build to more than half a million houses and businesses, we believe it is time to extend UFB to a further 200,000 New Zealanders. This extension of the project will cost between $152 and $210 million and it will be funded from the Future Investment Fund. "The list of additional towns to receive fibre to the home, and the order of roll-out, will be determined following a competitive bid process, which will take into account the cost of deployment, strength of consumer demand, and regulatory and other assistance from local authorities. "However, based on the methodology used for the original roll-out, this could see a number of towns be strong contenders for inclusion in the UFB extension, including: Te Puke, Motueka, Morrinsville, Kerikeri, Huntly, Thames, Matamata, Ōtaki, Kawerau, Waitara, Kaitaia, Dannevirke, Alexandra, Stratford, Whitianga, Cromwell, Taumarunui, Picton, Foxton, Kaikohe, Marton, Te Kuiti, Katikati, Temuka, Waihi, Waipukurau, Warkworth, Carterton, Dargaville, Opotiki, Snells Beach, Te Aroha, Wairoa, Paeroa and Westport. "Today's announcement follows on from our announcement last month that National will contribute a further $150 million to extend the Rural Broadband Initiative, which improves broadband coverage in more sparsely populated rural areas. These two announcements will mean almost every New Zealander will be able to access fast, more reliable internet services. "These two announcements bring our total investment in better connectivity for New Zealanders close to $2 billion," says Ms Adams. "National's commitment to the best possible telecommunications infrastructure is a key part of our programme to deliver world-class connectivity to drive innovation, create jobs and grow New Zealand's economy." National's ICT policy is available at: ntnl.org.nz/W05Rav
Satellite Networks Freeview Technician.
If you're wanting same-day service, value for money and competent workmanship, email Adrian at contact@satellitenetworks.co.nz 027 2232423 or go online Ten digital mainland channels are presently transmitted from Takaka Hill. Adrian also reveals what many of us don't know: there's more than one satellite beaming down free TV in New Zealand, some carry ethnic channels, others religious channels and there's those carrying BBC World and Australia Network, which carries most of the AFL and NRL live and free to air Adrian says there is now a high definition digital signal being transmitted from Mt Campbell so all TV's with built-in Freeview will now be working. The satellite signal that has been transmitted previously will continue to be transmitted for outlying areas or areas with no line of sight to Mt Campbell or Kaka Hill, in Nelson, he adds. To this end he himself spends long hours online looking for the best deals and best technology so he can pass the savings and benefits on to his customers. "We are always out in the field and see what works and what doesn't. There is so much rubbish on the market it's best to see someone local that you can trust to use only quality components." Adrian says a point of difference between him and others in the industry is that he uses the best equipment, at the cost of a lower margin, on all his installs. Two satellites provide rural Broadband. Satellite Networks are installers for both companies, the most favoured being Farmside which features a smaller 85cm dish and a fanless modem. Rural broadband also gives people direct access to banking services and other supports necessary for their operations'. 'We're giving rural clients much-needed access to high-speed Internet, which enhances their own business practices and takes the stress out of being online. Another growing aspect of his work is the installation of high-speed broadband in rural areas. Adrian says hooking up rural property owners can be a challenge but its 'hugely satisfying'. "Rain is more of a problem to us than access. A lot of our work involves detailed calibration and suchlike, and for that you need dry ground," Adrian says. With Mario Schmidt also on board, the 'satellite guys' are on the road, under houses or on roof tops five days a week and say they will work wherever there is access, daylight and - for many jobs - dry weather. "I believe television should be free and I have the interest and the ability to make it so for everyone. Over the years I've developed a strong and loyal client base and it's a great job for meeting people and getting out and about." Adrian started Satellite Networks four years ago, after learning the satellite technology business locally in paid television. He says his job takes him the length and breadth of the region, with some of his jobs accessible only by boat and others requiring long, bumpy trips in 4WD-access-only terrain. "Basically if you can live there, I can give you access to everything requiring digital technology." Adrian reckons he can bring a phone line, TV and the Internet to the most remote of places. "I'm busier than ever now and am excited that free viewing of multiple channels has become available." His business operates out of 76 High St North but will expand to premises alongside Firestone in the New Year. "The technology we've been using for the last 50 years is getting outdated and for those who have already made the switch it will be obvious that the digital Freeview signal gives us a much clearer picture, more options and extras," Adrian says. Adrian, who's been in the local satellite industry for 16 years, says by April next year (the compulsory switch-over date from analogue to digital TV), he anticipates having hooked up hundreds of customers to the technology of the future. Adrian van Vught, owner-operator of Motueka-based Satellite Networks is busier than ever with Freeview now coming on-line for all households with TV. Demand for free TV, faster Internet and more information has pushed one Motueka businessman into the fast lane. At Satellite Networks we have over 20 years experience in satellite, we personally test all the equipment before we use it in the field and if it doesn't live up to expectations we wont use it. We aim to use the best equipment available at the time for the best customer experience, In this fast moving industry it pays to have someone who is behind the 8 ball and deals with digital television every day. As we all know the Analogue signal we have known for 50 years has been switched off on April 2013. This has been replaced by digital TV which will be transmitted in 2 formats, Freeview Satellite and Freeview UHF HD. The Freeview HD signal can be received by a UHF aerial and is now being broadcast from Mt.Campbell, covering the Motueka Nelson and Golden bay and the satellite signal will still be used as an infill for low or no signal areas. Don't throw out your old TV sets though. We can use a digital set top box to convert the signal so it can still be used on any CRT TV just like SKY do with their boxes. There is allot of confusion and misinformation about Freeview and the 2 different formats they use, we can tell you weather you can receive a Freeview HD signal or if you will need to go to satellite Freeview for your digital TV viewing. Satellite Networks are also experts at pre-wiring your house for SKY TV or Freeview NZ. Igloo is now transmitting in the Nelson Motueka areas, and is available via a digital UHF aerial. If you can see Mt Campbell , you can get Igloo. Igloo seems to think it wont work in Motueka , any problems ring me and ill get it sorted Using a good quality well focused 60cm dish, and an HD ready LNB designed for the focal depth of the dish, we can guarantee no rain fade. A word of caution , there is a lot of very low quality equipment that is being sold on the market at the moment, which you would be advised to avoid. So call us now on 03 528 0971 or 027 223 2423 Satellite Networks are also providers of rural broadband. weather its Satellite, RBI, or a point to point.